Weddings
Plan Your Dream Day
---
At Woodside Hotel Group, we take special pride in weddings. This most important day of a bride and groom's life requires not just precision on getting each and every detail right, but more so the passion to deliver a memorable and thoughtful experience that is both elegant and sophisticated as well as joyous and fun.
Our locations and venues offer unique and highly distinctive backdrops for the big day, with elegant indoor and outdoor venues, and dramatic views and landscapes. Behind the scenes, our Executive Chefs personally oversee the menus and culinary preparation, and our experienced wedding professionals plan and execute the wedding to ensure each couple realizes the vision they have for their own special wedding.
For more information, please visit the individual properties accessible through this site to contact our wedding professionals, who are excited to plan the wedding you imagine.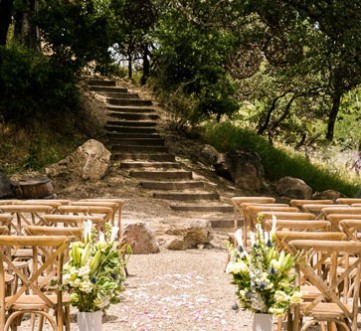 Indian Springs Calistoga
We've often been asked to host weddings — and we've always politely declined. Our feeling was that weddings — as fun as they are — might infringe on the overall Indian Springs experience for other guests.
Learn More
Go to Website
But guests kept asking and we gave it more thought. Now, with our careful 2014 expansion complete, we're pleased to offer new event buildings and gardens in special areas of our property, each designed to give you a one-of-a-kind wedding experience.
There are so many ways to make a wedding here truly your own, beginning with your choice of setting, menu and styling. Our first restaurant, Sam's Social Club, has created a range of fine catering options. The Spa, pool and accommodations are ideal for group stays. Whether it's a lavish affair for over 100, an intimate rehearsal dinner or a quiet elopement, we're ready to fulfill your wedding vision.
---
---
---
---
---
---
---