Celebrating the Spirit of Place
---
Woodside Hotel Group is the preeminent operator of distinguished, independent hotels, restaurants and spas in California. We are a multi-generational family business comprised of dedicated and passionate people who take great pride in delivering authentic hospitality in renowned destinations. Embracing the independent and entrepreneurial spirit of our company's founding, we deliver service that is warm and engaging, hotels that are distinguished, and experiences that are authentically local. As a result, we operate more top-rated hotels (per TripAdvisor) in California than any other hotel management company.
Hotels & Resorts
Monterey Plaza
Hotel & Spa
Refreshingly Classic
Learn More
Stanford
Park Hotel
An Oasis in Silicon Valley
Learn More
Hotel Drisco
Pacific Heights
The Soul of San Francisco
Learn More
Lafayette Park
Hotel & Spa
The Crown Jewel of the East Bay
Learn More
The Lodge at Bodega Bay
Sanctuary on the Sonoma Coast
Learn More
Napa Valley
Lodge
The Charm of Yountville
Learn More
Harvest Inn
St. Helena
Celebrate the Vineyard Way of Life
Learn More
Restaurants
Explore the Woodside Restaurant Collection
Learn More
Spas
Explore the Woodside Spa Collection
Learn More
Plan your Stay
TOP
Rated Hotels on TripAdvisor
---
We cultivate authentic experiences by providing locally-inspired hospitality which connects people and enriches their lives. As a result of this passion we operate more top ranked hotels on TripAdvisor than any other hotel operator in Northern California.
AN OASIS IN THE NAPA VALLEY

My wife and I had a fantastic visit at the Harvest Inn; an oasis in the Napa Valley is how we would describe it. Plush room with a fireplace and taking a nice stroll to breakfast each morning.

- Paul S.

FAVORITE PLACE TO STAY IN YOUNTVILLE

This is our favorite place to stay in Yountville. Stumbling distance to great food and tasting rooms. The staff is friendly and concierge services are well connected. Fresh cookies and happy hour in the lobby daily. What more could you want!?!

- Getaway634324

BEAUTIFUL GETAWAY

Wow! We had such a beautiful stay here! Our room was spacious, with an amazing spa tub and beautiful fireplace. We also had a great view. We were able to jog right behind the lodge on the beach and a great walking path. The restaurant on site was delicious as well! The lodge is perfectly located! We will definitely stay here again!

- Kayanderson1020

BEST HOTEL IN LAFAYETTE

Love this hotel! It's such a wonderful place to stay. It's beautiful and the staff is wonderful. The rooms are spacious and comfortable. The restaurant is delicious too and they have an amazing wine selection. You can have it brought up to your room as well. Very convenient.

- mollymhoon

ELEGANT AND COMFORTABLE!

This is my favorite hotel in the Menlo Park/Palo Alto area. It has an elegance and attentiveness to detail that others lack. Rooms are comfortable, well apportioned, and the property is well located to the University, shopping, and other local venues. Staff here are exceptionally responsive to guest needs, and always willing to help out.

- goalee111

HONEYMOON STOP

My wife and I went here as a stop on our honeymoon and have to say the hotel is stunning! Everything was lovely and staff can't do enough for you! My favorite part is the roof top spar. An absolute must if staying here as the view is probably one of the best you'll get of the bay and of otters! Would love to return and stay longer!

- Shane W.
Locally Inspired,
Authentic Hospitality
From the bountiful wine country to the blissful coastline. The refined city streets to the picturesque rolling hills. From the birthplace of farm-to-table to the wellspring of innovation. No matter where you roam, each of our hotels offers an authentic local experience to bring you closer to California's true nature – and your own.
St. Helena, CA
Harvest Inn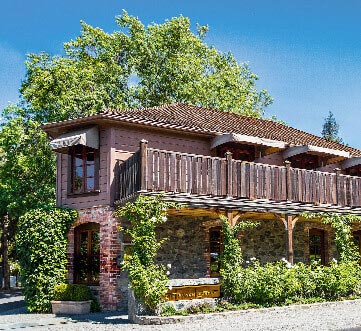 Yountville, CA
Napa Valley Lodge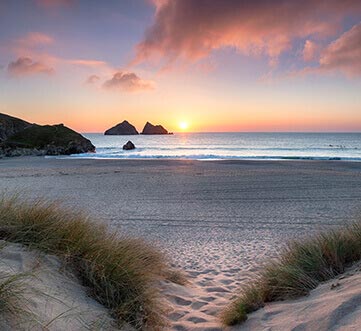 Bodega Bay, CA
The Lodge at Bodega Bay
Lafayette, CA
Lafayette Park Hotel & Spa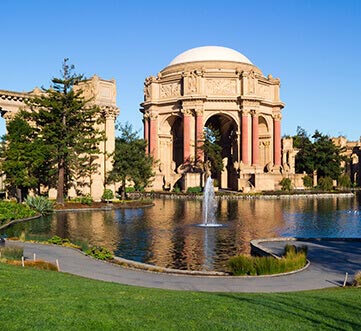 San Francisco, CA
San Francisco, CA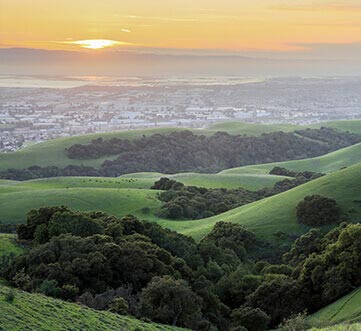 Menlo Park, CA
Stanford Park Hotel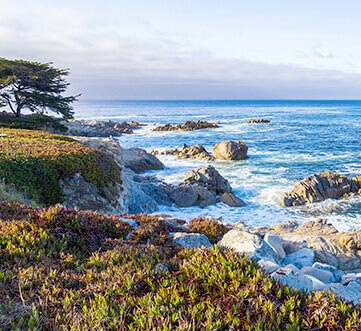 Monterey, CA
Monterey Plaza Hotel & Spa
Savor Our
Culinary Spin
At Woodside Hotel Group, we believe the best dining experiences begin with locally sourced, farm-fresh ingredients and a passion for creativity. Whether you're dining in the heart of the Napa Valley or steps from Monterey Bay, you'll enjoy exceptional cuisine paired with the finest California wines and craft beers.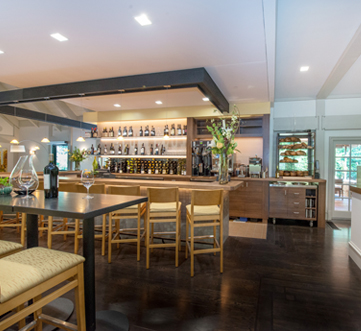 Harvest Table
at Harvest Inn, St. Helena
Drakes Fireside Lounge
The Lodge at Bodega Bay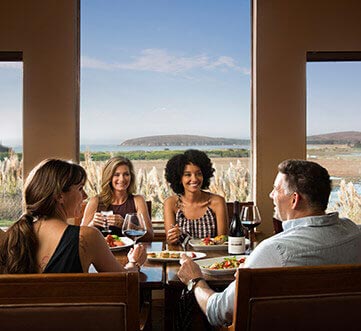 Drakes Sonoma Coast
The Lodge at Bodega Bay
The Park Bistro & Bar
at Lafayette Park Hotel & Spa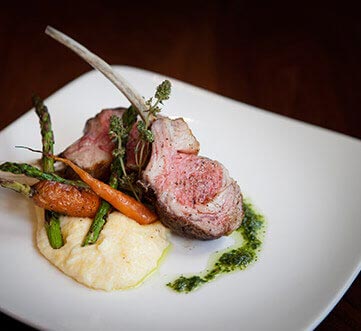 Menlo Tavern
at Stanford Park Hotel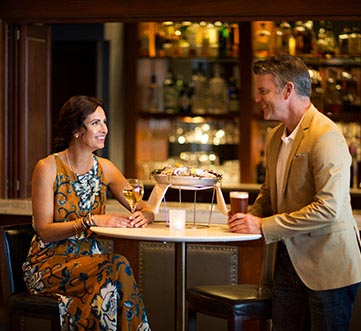 Helmsman Lounge
at Monterey Plaza Hotel & Spa
Tidal Coffee
at Monterey Plaza Hotel & Spa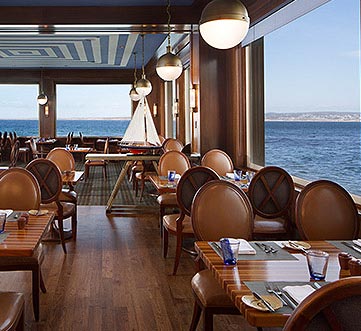 Schooners Monterey
at Monterey Plaza Hotel & Spa
Spa Splendor
Starts Here
Relax, refresh, rejuvenate. Our full-service spas offer services designed to inspire head-to-toe wellness. But your Woodside spa experience will be more than a mere service – think of it as a journey into the very heart and soul of the destination.
Vista Blue Spa
at Monterey Plaza Hotel & Spa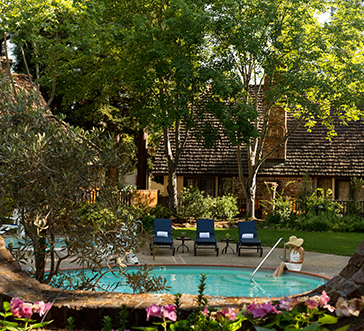 THE SPA
at Harvest Inn St. Helena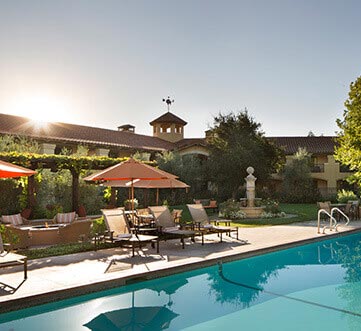 The Spa
at Napa Valley Lodge
The Spa
The Lodge at Bodega Bay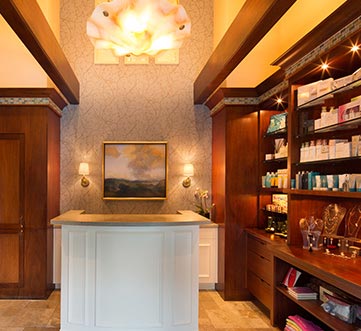 The Spa at the Park
at Lafayette Park Hotel & Spa
Napa Valley Lodge
Suite Romantic Getaway Package
---
The most romantic of our Napa hotel packages is guaranteed to make your getaway even more special. It includes an overnight stay in one of our Luxury Suites with a private veranda and a courtyard view.
View All Specials
gift the spirit of place
---
Give the gift of a distinctly California experience. Whether it's an overnight escape to a remarkable destination, spa treatment or delectable dining experience, gifting has never been so easy and rewarding.
Learn More